As easy as lather, rinse, repeat
We've all experienced that cringy moment when a client lies down on the reformer and a spring starts "singing."
It's like nails on a chalkboard, except worse, because your client is trusting you with their body and hard earned dollars and not only is it embarrassing, but you're lost on how to fix it.
That experience? So not fun, but the good news is that it doesn't have to be this way.
Contrary to popular belief, maintaining your equipment doesn't need to require an engineering degree or knowledge of drill bits. This stuff can be EASY.
Equipment Essentials is a simple solution to help you keep your equipment safe, smooth, and quiet, so your teaching (and not that squeaky spring) can be the star of the show.
No more hair in the headrests #gross
No more more squeaky springs and pulleys.
No more bumpy rides or sticky footbars.
No more running to your spouse/biz partner/google for help every time you have an equipment SOS.
You may even like it!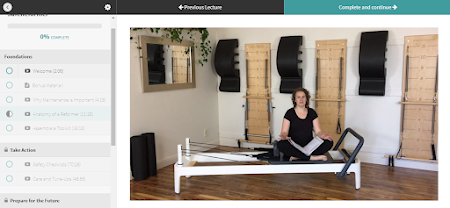 Plus, you'll get all your burning spring questions answered.
How do I store the springs when not in use?
Do I need to clean my springs?
When do I actually need to change my springs?
What is a normal spring lifespan?
Does that "boing" noise mean the spring is damaged?
Will my springs wear out?
Just dying to know the answers? Find out inside the course!
Kaleen has been featured in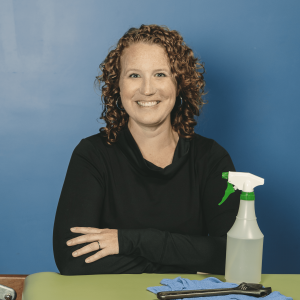 Hi! I'm Kaleen.
I'm a Pilates teacher and engineer who solves Pilates equipment headaches.
Before I was a Pilates instructor, I was a mechanical engineer. After completing my teacher training, I merged my two passions.
Initially, I helped design equipment for Balanced Body where I bridged the gap between the technical manufacturing-speak and the equally-complicated Pilates world language and ideals.
Then I noticed a bigger problem. While Pilates teachers had access to beautiful equipment, most of them were lost on how to take care of it.
It wasn't their fault! After all, this wasn't something that was taught in teacher training.
Fast forward to today where I help Pilates teachers keep their equipment safe, smooth, and quiet, so their teaching (and not that squeaky spring) can be the star of the show.
After all, Pilates might be magic for your body, but Pilates equipment doesn't just magically work.