So many options, so much overwhelm
Save time, money, and stress- We've done the research for you.
As Pilates lovers we are so lucky to have so many wonderful options of Reformers to buy. But, that choice can be incredibly overwhelming. Instead of defaulting to the traditional "buy what your teacher uses" we want to empower you to make a more educated and nuanced decision about which Reformer works for you. Every human body and every studio has different requirements, and it can be hard to sort through the noise.
Our mission with this guide is to lay out basic, factual comparisons between different models of Reformers so you can easily make the decision that is best for YOU.
We hope you find it helpful.
Happy Reforming!
MODELS INCLUDED
Balanced Body
Rialto Reformer

Studio Reformer

Clinical Reformer

Allegro Reformer

Allegro 2 Reformer

IQ Reformer

Centerline Reformer
Merrithew (Stott)
SPX Home

SPX Home Pro

SPX Max

V2 Max

V2 Max Rehab
Gratz
Pilates Designs (Basil)
Basi
Coming Soon!
Balanced Body Contrology Reformer

Elina Elite Reformer

Elina Aluminum Reformer

Flexia Reformer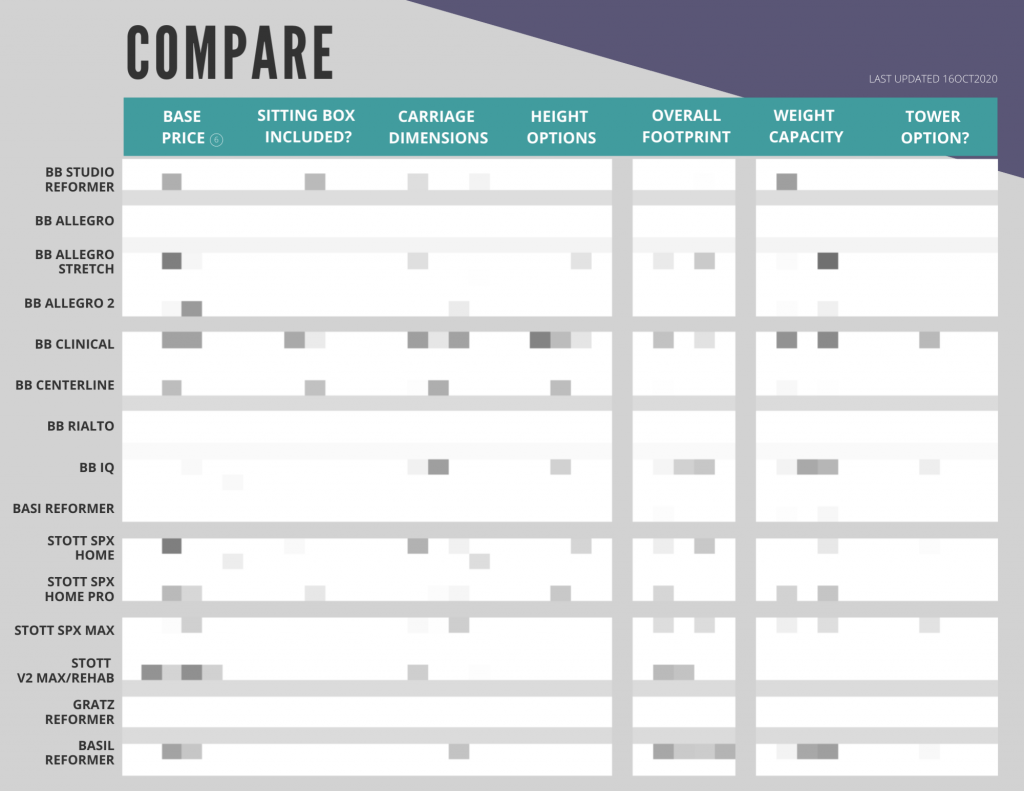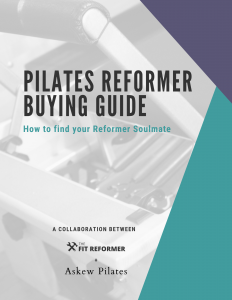 Reformer packages have many, many options that make more in-depth comparisons nuanced and hard to follow. They might change based on whether a sitting box, jumpboard, or legs are included. Or, which type of footbar you select. The combinations can be overwhelming, and if you need more personalized consult please email us and we can set up a 1:1 consultation.
Psst! Are you a Pilates equipment manufacturer and want to update the specs of your Reformers? Email us! We'll happily update your equipment on our chart.